Department of Surgery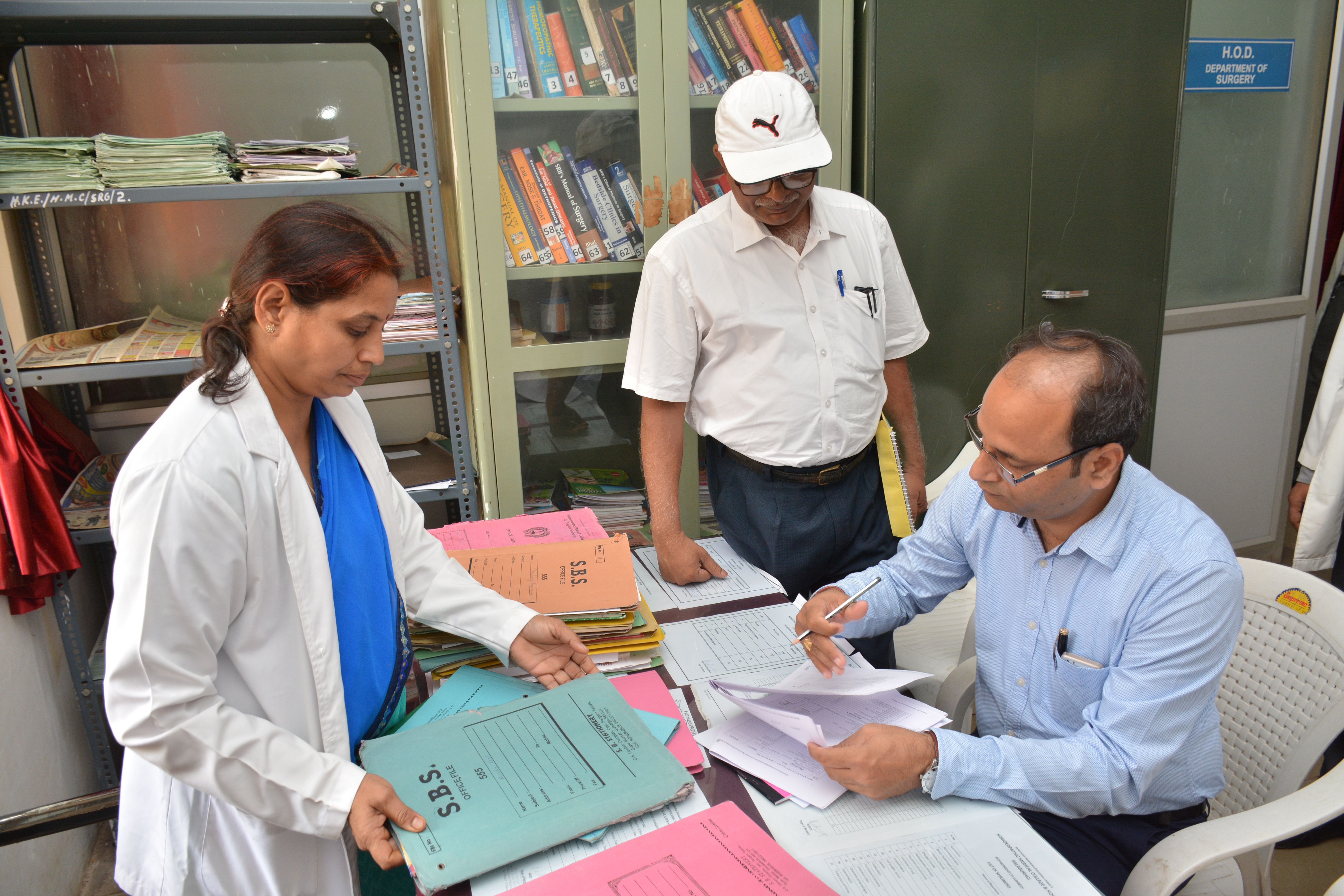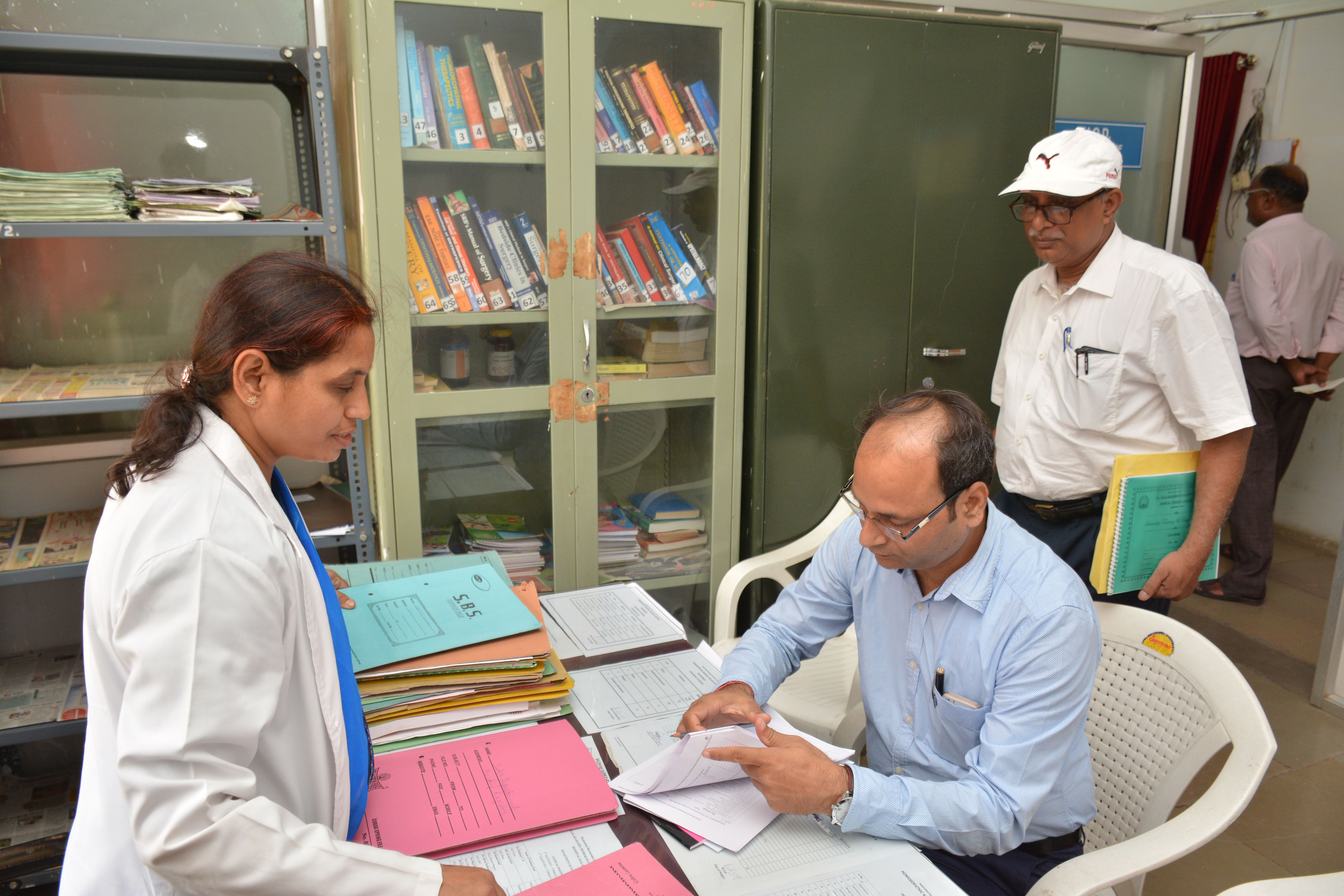 Introduction : Surgery is the branch of healing. The study of surgery is absolutely necessary for a homoeopath. Surgery is an ancient medical specialty that uses operative manual and instrumental techniques on a patient to investigate and/or treat a pathological condition such as disease or injury, to help improve bodily function or appearance or to repair unwanted ruptured areas.
Homoeopathy as a science needs clear application on the part of physician to decide about the course of action required to restore the sick to health. Homoeopathy has its place to remove the cause of disease, slowdown the process of cause flowing into effects, reduce post-operative complications, and speed up the process of healing and recovery.
A homoeopathic surgeon is one who adds to his knowledge of surgery, a special knowledge of Homoeopathic therapeutics and practices his calling in conformance with that knowledge.
OBJECTIVES:
A student shall be able to,
1. Take case in detail keeping in mind the scientific and artistic approach.
2. Identify the common surgical cases.
3. Understand clearly the scope and limitations of Homoeopathy in surgical diseases.
4. Institute Homoeopathic medicinal treatment wherever possible.
5. Organize complete Homoeopathic care for restoring the susceptibility of the patient to normalcy.
6. Identify the surgical emergencies and refer it to the referral hospital.
7. Acquiring the skills to conduct experiment and interpret the data to solve the clinical problems, for
He will be able to differentiate a medical and a surgical case, and treat accordingly.
The elementary surgical cases which are purely manageable in ordinary private practices with homoeopathic medicines can be well tackled in his own dispensary and major cases directed to an expert surgeon.
Many complications occurring as a result of surgical interference can be better managed with homoeopathic.
ACADEMIC PROGRAMMES:
The total period for the study of surgery will be for two years (2nd & 3rd year BHMS). This includes General surgery, Systemic surgery, ENT, Ophthalmology, Orthopedics and Dental surgery.
• Theory classes: 230 Hours (2nd BHMS – 80hrs & 3rd BHMS – 150hrs).
• Clinical postings will be for 3 months in surgical wards and OPD for each year.
• Every month one seminar and one tutorial will be conducted.
• Teaching programs will be prepared in advance.
• Monthly one part completion test will be conducted.
• Department conducts three internal assessment examinations as per the guidelines of CCH and RGUHS.
• 75% attendance is compulsory for qualifying the final examinations.
• Twice in a year parents - teacher meet will be conducted. In that we brief the student's performance.
• Examinations for surgery will be conducted at the end of 3rd year BHMS.
II BHMS Sylabuss :
General Surgery : Introduction to surgery and basic Surgical principles, Fluid , electrolytes acid base balance, Haemorrhage,

Acute infection : Boil, Absess, Carbuncle, cellulitis, erysipelas, tumors, ulcers, sinus & fistula.
Injuries of various types: head injury, wound, tissue repair, scar & wound infections, wound healing.

specific infections: syphilis, leprosy, AIDS.
Burns, Shock, Malnutrtion.
Pre & post operative care, fundamentals of examination of patient with surgical problems.
dentistry.
diseases of blood vessels: buergers disease, raynauds disease, gangrene, varicose veins, deep vein thrombosis, pulmonary embolism, diseases of lymph nodes.
III BHMS Syllabus:
diseases of glands, diseases of hand, diseases of lungs, diseases of breast, diseases of gastro intestinal system, diseases of liver, spleen, gall bladder and bile duct, dieases of cardio vascular system, diseases of urogenital system, diseases of bones, diseases of ear, nose and throat, diseases of eye.
Scheme of Examination:
| | | | |
| --- | --- | --- | --- |
| Papers | Content | Marks | Total |
| Theory Paper – I | General surgery with homoeopathic therapeutics | 100 | |
| Theory Paper – II | Systemic surgery Ophtho, ENT, Orthopedics & Dentistry with homoeopathic therapeutics | 100 | |
| Practical | | 100 | |
| Viva | | 100 | |
| Total | | | 400 |
• It will be conducted in III (THIRD) BHMS at end of 2 years of Course of study in theory and Practical Training of Surgery.
• Eligibility for examination will include submission of 20 complete case histories, 10 (ten) each from the study in II and III BHMS.
Theory Examination:
• Paper I: Introduction to surgery and basic surgical principals fluil eletrolytes, acid base balance, infection; haemorrhage; shock; burns; ulcers and gangrene; tumors; cysts; injuries and diseases of nerves, muscles, tendon burase; lymphatic system, injury to brain, fracture of base of skull, wound and wound healing, diseases of blood vesslss, diseases gland, mal nutrition, carbuncle, cellulities
• Paper-II: Diseases of lungs nd breast, diseases gastro intestinal system, Diseases of liver, spleen, gallbladder & bile duct, disesase of cardio vascular system, disease uro-genital system, Diseae of Ear, nose throat, Disease of bones, disease of eye, dentistry
Practical and Clinical Examinations :
• The examination will include one long case & One Short Case to be prepared and presented by the examinees.The assessing examiners shall stress on:
o Comprehensive Case taking
o Bedside Training
o Adequate grasp over the process of Diagnosis
o Adequate grasp over principles of management.
• Museum/demonstration room:
1. Charts-23
2. Specimens-20
3. surgical instruments-27
• Departmental library: 71 books of surgery and its homoeopathic therapeutics are available.
• Surgery OPD
• Surgery IPD having 10 beds
Computer:
Upgraded computer system is available in the department for preparation of teaching materials i.e. for Preparation of Power point & maintaining OPD & IPD case records.
Faculty Details :
Sl.no
Photo
Name of the Faculty
Qualification
Designation
Teaching Experience
1
Dr Padmaja V. K.
M.D (Hom)
Professor & HOD

22 Years 11 months

2

Dr Aravind Katti

M D (Hom)
Asst. Prof./Lect.

5 Years 8 months

3

Dr Suresh Y. Patil

(Guest Faculty)

M.S.(General surgery)
Associate Professor

22 Years 6 months

4

Dr Kiran Deshmukh

(Guest Faculty)

M.S (E N T)
Associate Professor

16 Years 6 months

5

Dr Raju H. Kulkarni

(Guest Faculty)

MS (Ortho)
Associate Professor

14 Years 10 months