Department of Anatomy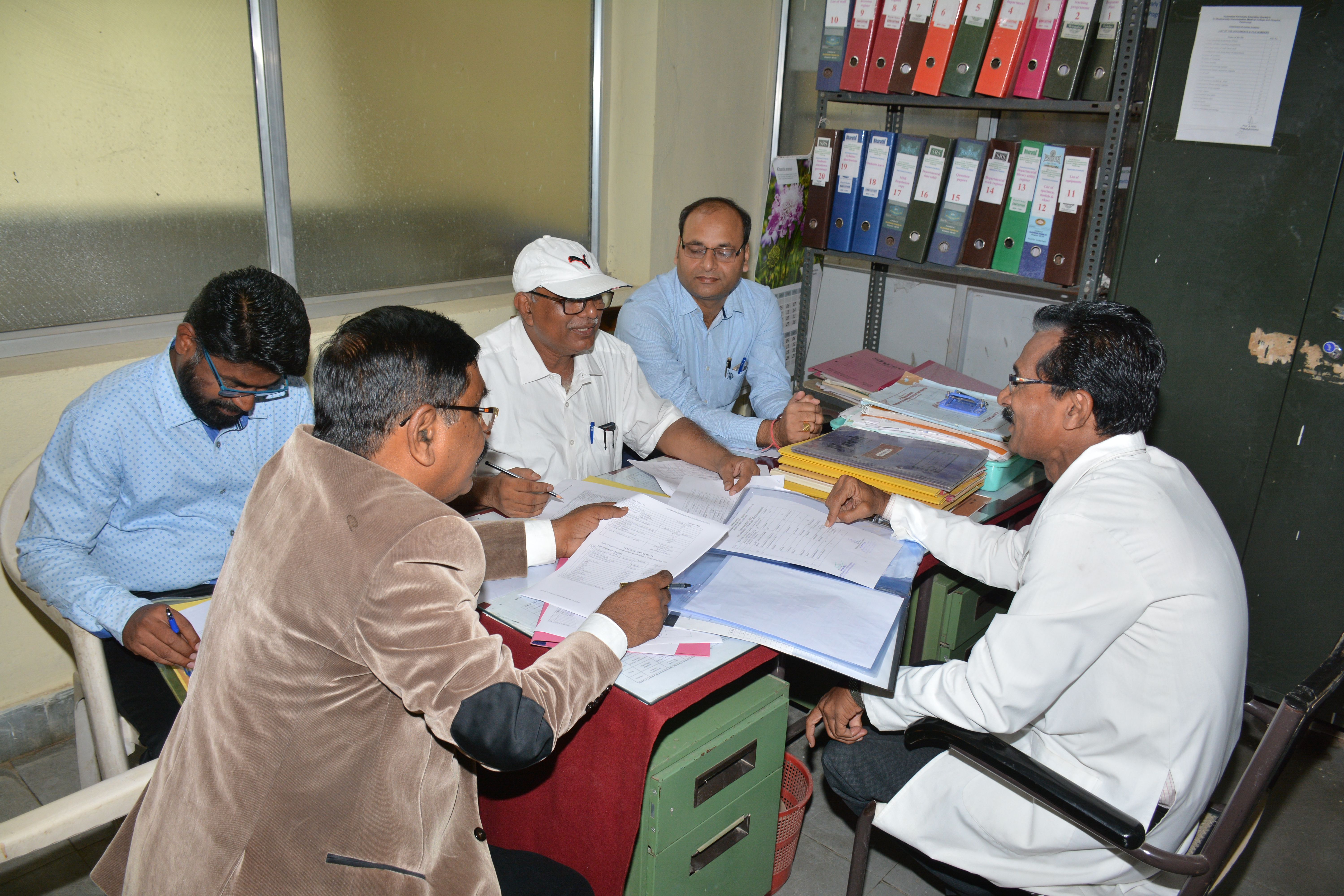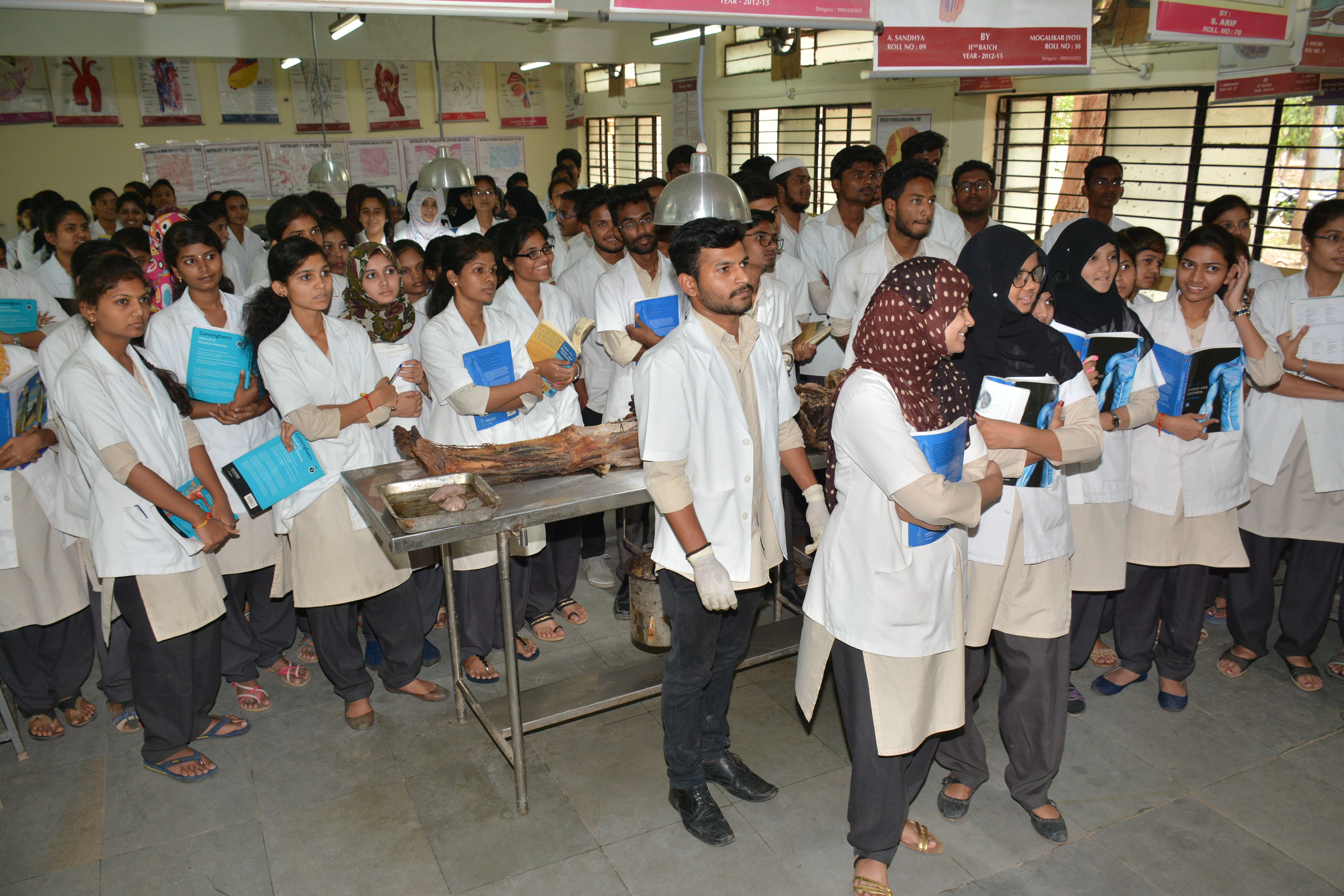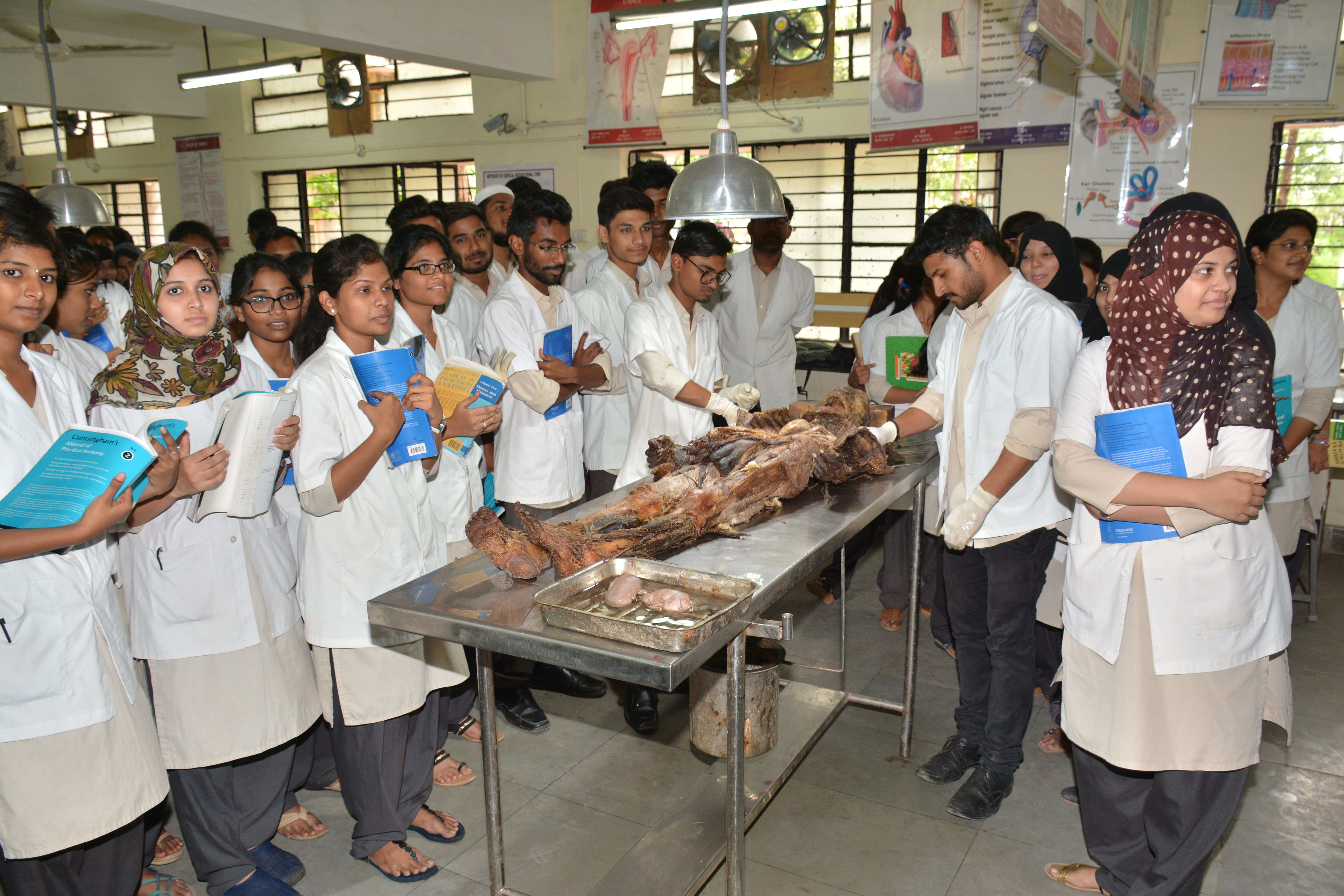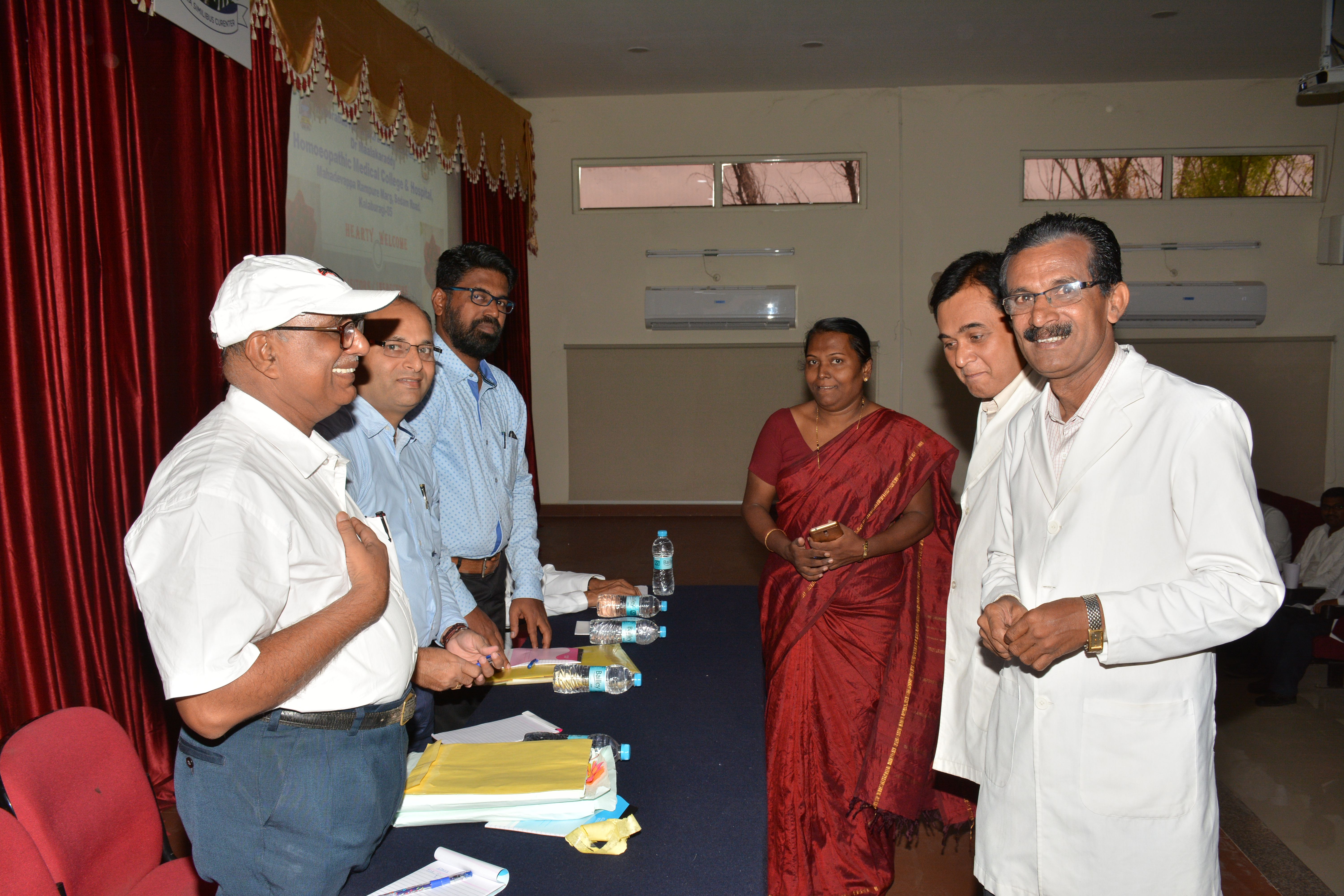 INTRODUCTION - The Department of anatomy is established in 1980.
Department of anatomy is planned to present a general working knowledge of the structure of the human body, so that students should be able to identify anatomical spacemen structure and can be able to apply the knowledge of anatomy for ordinary methods of examination of patients and for the treatment by pick out strange ,rare and uncommon symptoms from pathognomonic symptoms of drugs for the purpose of applying the law of similars in Homoeopathic practice.
Department has the following Objectives
Student shall be
Recognize the scientific bases of medicine in health in common and high impact medical conditions in contemporary society.
Describe the main points relating to the development, structure and function of the healthy human body and each of its major organs.
Identify the different parts of the human body and its major organs in dissection specimens and section of the body.
Interpret images of the human body obtained by the radiology. Ultrasound, computer axial tomography MRI and other imagine of techniques.
Identify the main fine structural features of tissue and organs at histological, ultra structure level
Develop practical and intellectual skills.
Pick out strange, rare and uncommon symptoms from pathognomonic symptoms of drugs for the purpose of applying the law of similars in Homoeopathic practice.
Applying the anatomical knowledge to practical situations
1. Academic programmes – Theory, Practical, Seminars, Tutorials and Demonstration classes
Detaille of Academic programmes
Theory classes - 200 hours (lecture and demonstration)
Practical classes -325 Hours
The syllabus is as prescribed by the Central Council of Homoeopathy & Rajiv Gandhi University of Health Sciences Bangalore
Preparation of advance teaching programme - A teaching program of both theory and practical classes is prepared for yearly and monthly and is displayed on notice board for students reference
Seminars - Department of anatomy is regularly conducting seminars once in every 15 days with audio-visual aids, and conducting joint seminar with department of physiology and bio-chemistry
Tutorials - Department of anatomy is regularly conducting tutorials Twice in every 15 days
Internal Assessment Examination - The department conducts minimum three IA Exams, the best of two will be considered for final IA Marks and the department conducts part completion test after completion of each part and also conducts monthly test and unit tests. Student has to score minimum of 80% of marks in all the exams conducted by the department
3. Dissection Hall cum Histology practical hall.
It can accommodate 100 students comfortably for dissection; the hall contains 9 metallic dissection tables, adequate lighting and drainage facilities and adequate space for the display of dissected specimens, models, radiographs and bones. Total 200 dissected wet specimens, 2 sets of disarticulated bones,
For histology department have 50 compound microscopes and one electron microscope and over 2000 slides (40 organs x each 50 slides 40 x 50 = 2000) and 40 histology charts
Projector - The dissection and histology hall is provided with power point projector.
Embalming Room:Embalming Room has one storage tank having the capacity of holding 6 cadavers .with embalming facilities are available.6 hand-saw for taking cross-sections of human body is available with one complete set of dissection
Museum: Museum displays 55 specimens of grass anatomy and 22 osteology specimens & 37 models 5 fully articulated skeleton and 2 set of non articulated bone sets and 325 charts
Departmental Library: Total numbers of books available 56. And are made available for reference for staff and students
Demonstration Room: Demonstration room measuring about 058.6sq.m with seating capacity of 90 is available with black board, audio visual aids and display board.
HOD & Staff room : Rooms for Prof & HOD and staff is available with computer and internet connection
Computer: Upgraded computer system with internet connection is available in the department for preparation of teaching materials. Power point. LCD with binocular microscope is available for Dissection &histology demonstration.
4. Faculty Details:
Sl.No
Photo
Name of the Staff
Designation
Qualification

Teachung Experience
1
Dr.R.G.Lokre
Professor & H O D

M.D (Hom)

26 Years 6 months

2
Dr.Ravi D.Laxmeshwar
Asst. Professor /Lecturer

M.D.(Hom)Organon

21 Years 4 months

3

Dr.Sarita Silviya

(Guest Faculty)

Associate Professor

M.D.(Anatomy)

16 Years 11 months